Each year, for the last 11 years, the Foundation has awarded scholarships to college-bound ANHS students living in Aliso Viejo in keeping with its mission to "broadening the educational, cultural and health and fitness opportunities of Aliso Viejo students."
This year found us on May 21st at the ANHS Senior Awards Night awarding $2,000 scholarships to three outstanding individuals. Then, on June 11th the Foundation joined with the Aliso Viejo Chamber of Commerce at its monthly breakfast to honor the 3 recipients and their families. At the breakfast, the Chamber President, Jim Sidaris, presented a very generous $5,000 check to the Foundation in support of its scholarship program and its work with the two Middle Schools in Aliso Viejo. Here are "snapshots" of our three winners: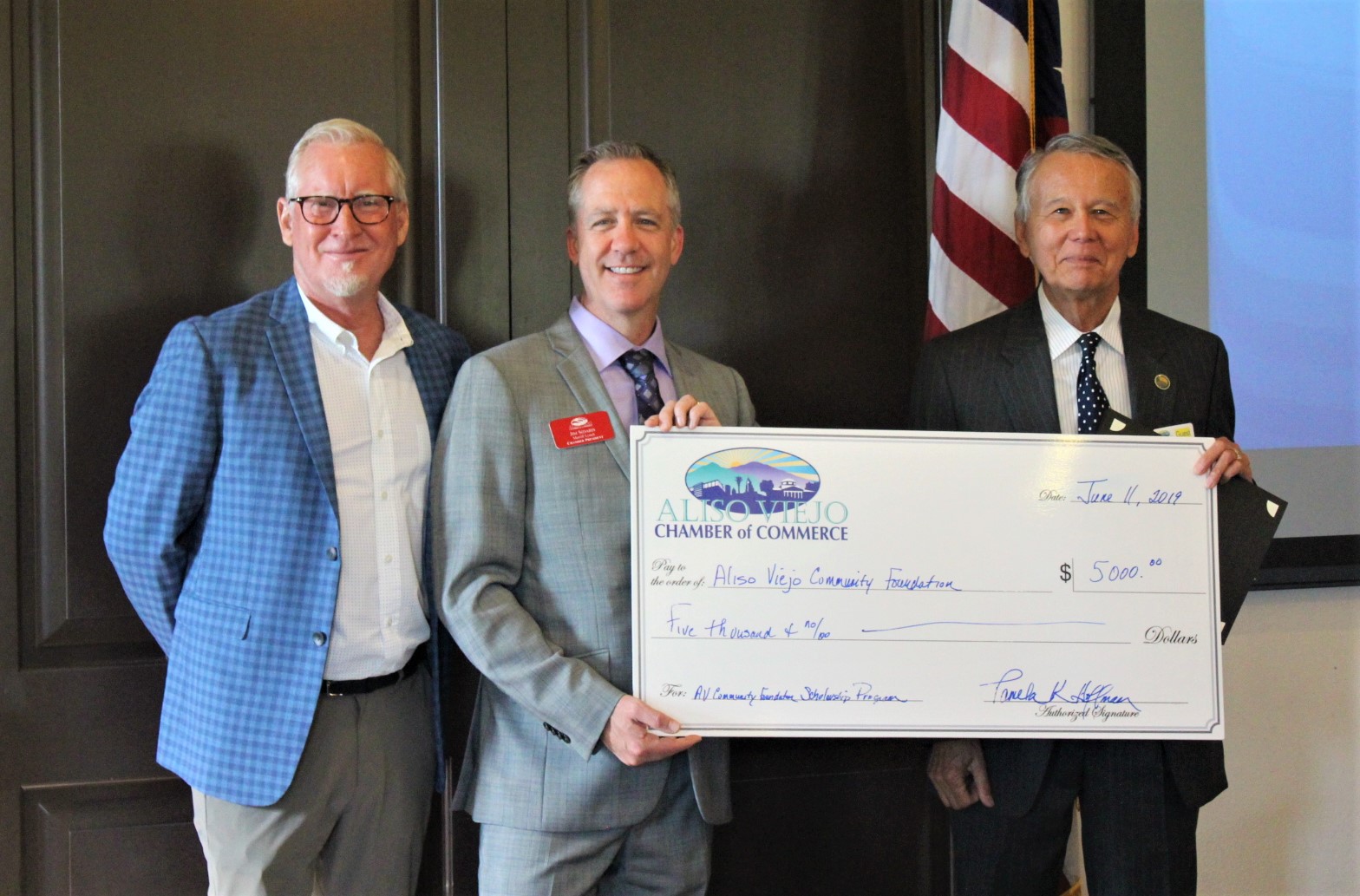 ANDREW
Andrew is an interesting guy! His aptitudes and accomplishments cover a wide spectrum. While earning a great GPA and very high math SAT score, he played in the ANHS orchestra, ran cross-country all 4 years, and he leads an Animation Club. Andrew got hooked on cartooning and animation as a young boy, producing his first animation in the 6th grade. Branching out farther, he also won 3 gold medals in the local NCAACP ACT-50 competition for his writing. Let me see… that covers sports, music, art, writing.
Andrew will join his older brother on the East Coast while attending Howard University in the fall focusing on Computer Science and Art.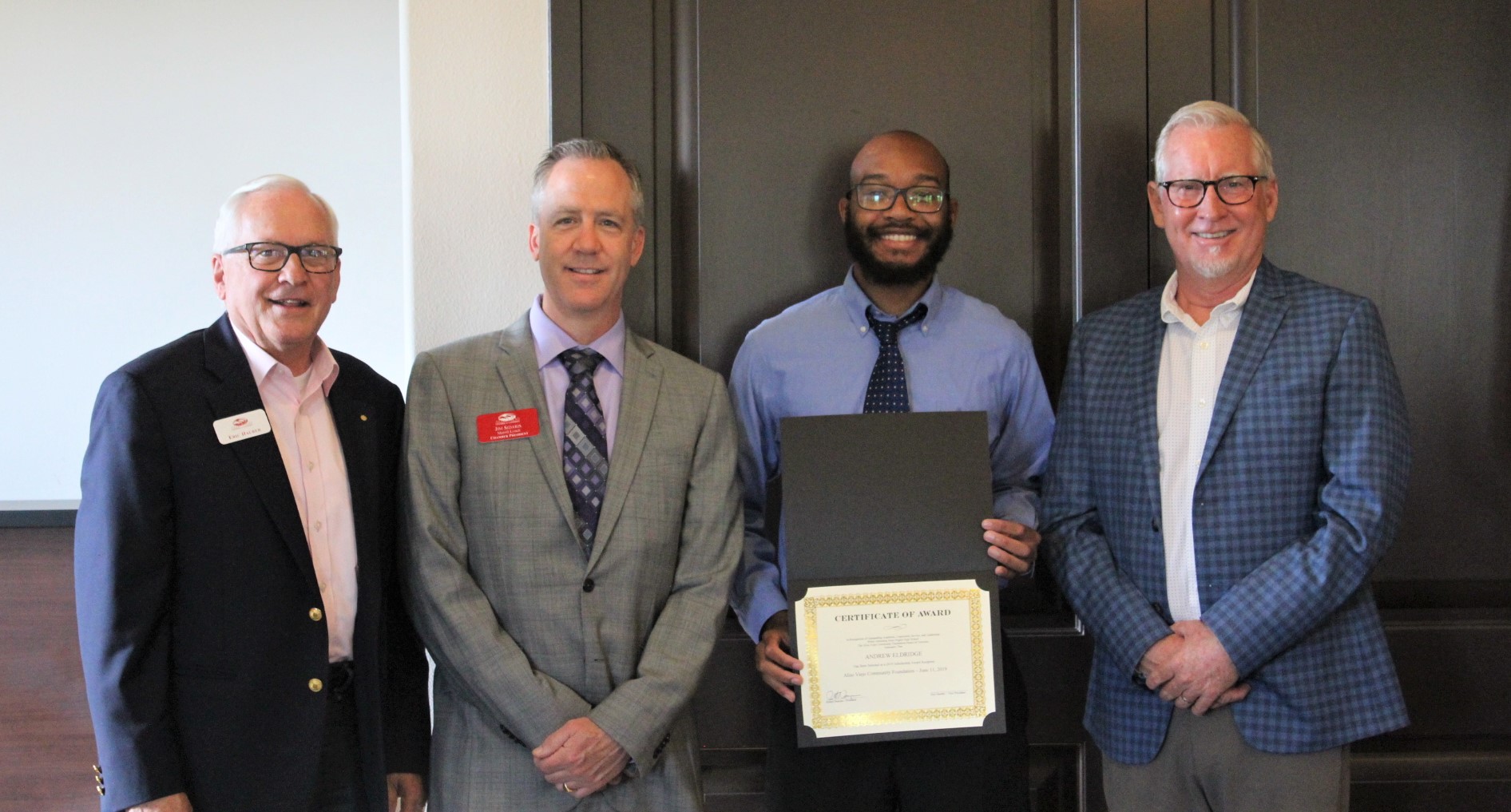 DENA
When Dena was 11, she and her family immigrated to America. Her essay speaks about her trepidations about her future in this strange, new land. Today, you see a young lady who didn't wait for the future, but who created her own. While earning a spot in the top 1% of her graduating class, Dena played Lacrosse all 4 years, was captain for the ANHS Relay for Life team, she holds down a job, plus she volunteered 25 hours a week for Miracles for Kids, the Down Syndrome Association and the American Cancer Society. Remarkable, considering Dena has been here only 7 years and arrived with very limited English skills.
Dena will attend UC Davis in the fall majoring in Biomedical Engineering.
SALINA
Salina ranks with those people that make you think "Someday, I will see her performing on PBS or at Segerstrom Hall or the Laguna Beach Playhouse or even Comedy Central." In addition to earning high academic honors while holding down a job, she somehow found the time to express her artistic self, gaining recognition for her many talents. Salina performed with the Laguna Niguel community theater and the Aliso Niguel Theater Company. She was honored with the John Raitt Award for youth best-featured actress nominee and the OCRegister nominee for Artist of the Year for Musical Theater. Salina also earned the Aliso Niguel theater company award for best comedic actress 2019. At the ANHS, Salina co-founded SOC4Change and served as co-president for the Students Against Gun Violence Club. Salina will attend UC Irvine focusing on Anthropology and – no surprise — Theater Arts.